Silver Star shining for sacrifice, honoring wounded, ill and dying members of our Armed Forces, and bringing remembrance to those so deserving of our thanks.

We will never forget . . . WELCOME HOME!

SILVER STAR SERVICE BANNER DAY

STATES, CITIES AND COUNTIES


Updated: August 27, 2013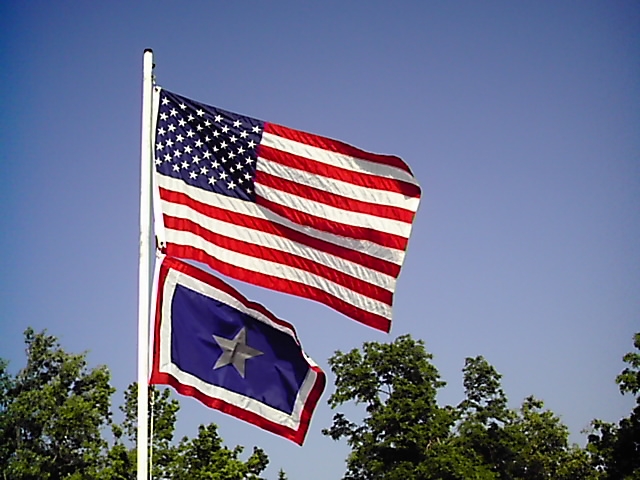 49 STATES         GUAM      CHICKASAW NATION      VIRGIN ISLANDS   SAIPAN  

2504 CITIES and COUNTIES      1926 PERMANENT (* INDICATES PERMANENT)

FOR IMMEDIATE RELEASE  

MISSOURI CONGRESSIONAL DELEGATION HONORS SACRIFICES MADE BY ARMED FORCES, SUPPORTS MILITARY FAMILIES

H. Res 855

Delegation Introduces Resolution to Declare May 1st National Silver Star Service Banner Day

S. Res 320

WASHINGTON, D.C. – The Missouri Congressional Delegation today introduced a resolution to honor the sacrifices made by our Armed Forces and in support of our military families.  Introduced in both the House and Senate, the resolution would declare May 1st national Silver Star Service Banner Day. FULL ARTICLE
Listen to North Conway, New Hampshire Radio SSBD Broadcast

We thank you for sending this information to us it will greatly improve our display. Will get your information to you as soon as possible.

Deloris May

Stars and Stripes Museum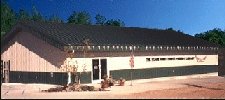 NMI to display Silver Star Flag

By Nazario Rodriguez Jr.

Reporter

Saipan Mayor Juan B. Tudela will sign this Saturday a proclamation honoring the Silver Star Families of America at the Army Reserve in Puerto Rico.

The ceremony will start at 9:30am. Tudela will present the flag to Maj. Greg Sablan. The flag will be displayed at the center 24-7.

This will be the first time that Tudela will sign a proclamation of this nature, according to public information officer Tony Benavente.

"This day had been set aside by a group of military families to remember all the injured and fallen soldiers of all the branches of the U.S. military," Benavente said.

All families of injured and fallen soldiers are invited to join the event.

Wounded, ill veterans get support from Silver Stars

by Christopher Johnson

EDITORIAL ASSISTANT

________________________________________

Days of remembrance offer a salute to the brave men and women who gave their lives for America. Whether it is World War II or the current war in Iraq, Americans honor those brave soldiers with holidays every year. But where is a day for wounded or ill veterans who also risk their lives? Their day of honor might finally be realized.

Founded on April 11, 2005, the Silver Star Families of America (SSFOA) organization is dedicated to supporting and assisting the wounded, ill and their families. Its goal is to recognize the sacrifice of those wounded or taken ill during combat, and to remember their efforts by honoring them with the Silver Star Banner. The group advocates for the wounded and ill, and assists in educating their families and the public concerning their plight.

"Our mission is to recognize all veterans wounded or ill no matter what branch of the Armed Forces," said Steve Newton, cofounder of the SSFOA. "With many types of life-changing illnesses caused by the war zone, we strive to help out however we can."

SSFOA touches the lives of the wounded, ill and families of all branches of service and wars. The Silver Star Flag and Banner are symbols of remembrance and honor for those wounded or incurring illnesses during combat while honorably serving in the United States Armed Forces. It may be displayed or flown at anytime, not just wartime, by families as well as their wounded and ill service members. It is SSFOA's wish that all of America never forgets the sacrifice of service members.

SSFOA is asking the nation's counties to show support for wounded service members by issuing proclamations or passing resolutions. Forty-six states, the Virgin Islands, District of Columbia and more than 200 cities thus far have signed proclamations declaring May 1 "Silver Star Day." (See sample resolution on this page)

States are also giving signature endorsement that establishes the Silver Star Flag and Banner as the permanent official symbol for the wounded and ill. In addition to the Silver Star Banner presentations, SSFOA assists wounded and ill and families through programs geared to help the healing process.

PLEASE SHOW YOUR SUPPORT  FOR BOTH 

HR 855 AND SR 32O MAKING MAY 1 SILVER STAR SERVICE BANNER DAY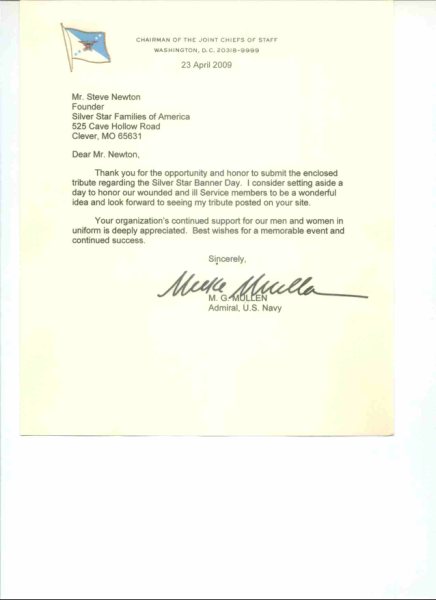 SILVER STAR FLAG ®

SILVER STAR BANNER TM

THE NAME "SILVER STAR SERVICE BANNER" IS TM

Copyright 2005-2010

All Rights Reserved

The Silver Star Banner and Flag is in no way connected to the Silver Star Medal

The Silver Star Families of America is a non-partisan, not-for-profit charitable organization committed to supporting the United States wounded and ill military members and Veterans from all wars, past and present, and honoring their sacrifice with Silver Star Banners.Content within this web site is the sole property of  The Silver Star Families of America"All photos and letters sent to the SSFOA become the property of the organization to be used in any way we deem appropriate."

* DISCLAIMER: Any photographs of military personnel in no way imply DoD endorsement of the Silver Star Families of America.

SSFOA reserves the right to conduct the day to day business of the organization as they deem appropriate. SSFOA does not and can not offer monetary or legal assistance, due to the nature of our IRS filings, it is a violation of our by-laws and mission, SSFOA cannot assist anyone in this manner.

While the SSFOA attempts to exercise due care, we are not responsible for the performance, accuracy or content of external links or individuals we offer as referrals. 
All materials, ideas, projects etc made for the SSFOA while you are a member becomes SSFOA property. State Coordinators and Reps will be chosen at the discretion of  SSFOA National Headquarters. SSFOA is an all volunteer 501(c)(3) tax exempt nonprofit public charity organization. Proceeds go toward the purchase of Silver Star Banners and wounded, ill and dying assistance programs, less than 5% for administration. See
SSFOA Financial Page
See your tax advisor. For more info on deductions see:
http://apps2.irs.gov/charities/contributors/index.html
Questions/Comments Pertaining To This Web site
CONTACT US