Copyright 2005-2010

All Rights Reserved

Content within this web site is the sole property of

The Silver Star Families of America

"All photos and letters sent to the SSFOA become the property of the organization to be used in any way we deem appropriate."

SSFOA reserves the right to conduct the day to day business of the organization as they deem appropriate. State Coordinators and Reps will be chosen at the discretion of

SSFOA National Headquarters.

SSFOA is an all volunteer 501(c)(3) tax exempt nonprofit public charity organization

Questions/Comments Pertaining To This Web site,
CONTACT US
WELCOME to the

SILVER STAR FAMILIES of AMERICA  LOUISIANA

Thank you for your interest in our organization, we are so glad you stopped by. Please consider joining SSFOA and help us in honoring our wounded in Louisiana and all across our great nation for their service and sacrifice for our freedom.

Currently SSFOA is working to obtain 5000 city/town signed proclamations declaring May 1 SILVER STAR BANNER DAY. Louisiana is contacting Mayors and town officials to see 100 cities from our state, join this great celebration. It is our hope that this upcoming Silver Star Banner Day 2009 will be our biggest and best yet!!!

THANK YOU to all of the members of the USA Armed forces. past and present, who have been wounded or incurred illnesses as a result of serving in a warzone. We salute you!!!Please feel free to contact me with any questions or comments. Thank you for your support of our troops and our country.

God bless America!!!

SSBD 2009 BERWICK, LA

SILVER STAR BANNER DAY

LOUISIANA

Governor signed at State level

City Level

Berwick *

Bossier

Crowley *

Hammond *

Kenner *

Lake Charles *

Lexington

Pouchatoula

Scott

Shreveport *

Slidell *

Thibodaux

....................................................

Silver Star Shining for Sacrifice

LOUISIANA PROCLAMATION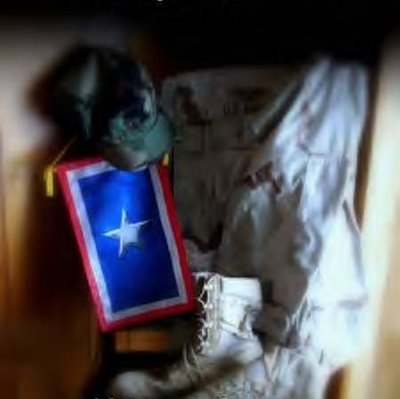 SSFOA LINKS

.....................................................................

SILVER STAR FAMILIES LOUISIANA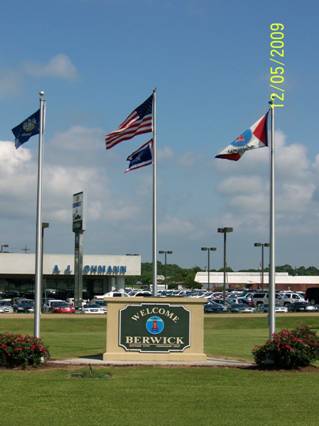 Silver Star shining for sacrifice, honoring wounded, ill and dying members of our Armed Forces, and bringing remembrance to those so deserving of our thanks.

We will never forget . . . WELCOME HOME!