The SILVER STAR FAMILIES OF AMERICA and HEAR-4-YOU intends for its website to be a safe and supportive tool to benefit those who are struggling after a deployment. Information submitted by you is kept strictly confidential and is only used by SSFOA to provide the information or service that you requested. SSFOA will not sell or rent lists containing your information to third parties. Although SSFOA strives to ensure that your information is secure, no data transmission over the Internet can be guaranteed to be 100% secure. As a result, SSFOA cannot guarantee or warrant the security of any information you transmit to SSFOA. Therefore, all transmissions are at your own risk. Once SSFOA receives your information, SSFOA will endeavor to ensure its security on SSFOA systems. SSFOA policies apply only to the SSFOA website.

BY USING THIS SITE, YOU AGREE TO WAIVE ANY CLAIMS AGAINST SSFOA, ITS MODERATORS OR AGENTS (REGARDLESS OF THEIR ORIGIN, NATURE, CHARACTER, OR BASIS) ARISING OUT OF OR IN CONNECTION WITH YOUR USE OF THE SSFOA WEBSITE, ONLINE SUPPORT HEAR4YOU, OR ANY INTERACTIVE SERVICES SPONSORED BY SSFOA.  

Contact us by using any of the email addresses below.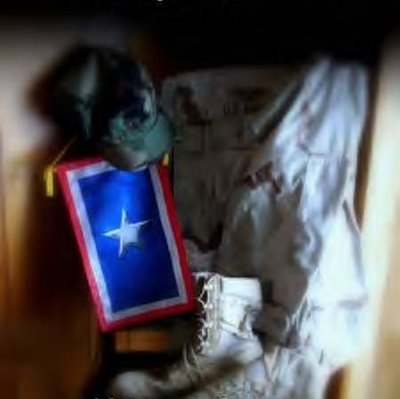 Silver Star Shining for Sacrifice and Honoring our Wounded and ill



HEAR-4-YOU

Email online support

Welcome from the Old Sergeant "Pappy"

I know many of ya may want to talk with the Old Sergeant about things that may be bothering you.

I don't IM, so if you want to talk just click on the link below and send me an email. Remember I am just hear to listen to ya.  I ain't no doc or Padre.  I'm just me.  If I can help I'll try. I can tell ya this.  Everything we talk about is just between you and I.  No brass, no bullcrap. 

So If I can help give me a click.  And call me Pappy.    

(Pappy will get with you as soon as he is back off patrol.)



SILVER STAR FLAG "TM"

SILVER STAR BANNER"TM"

Silver Star Service Banner/Flag name is Service mark pending

Copyright 2005-2010

All Rights Reserved

The Silver Star Families of America is a non-partisan, not-for-profit charitable organization committed to supporting the United States Wounded Military Members and Veterans from all wars, past and present,  and honoring their sacrifice with Silver Star Banners.

Content within this web site is the sole property of  The Silver Star Families of America

"All photos and letters sent to the SSFOA become the property of the organization to be used

in any way we deem appropriate."

SSFOA reserves the right to conduct the day to day business of the organization as they deem

appropriate. State Coordinators and Reps will be chosen at the discretion of

SSFOA National Headquarters.

SSFOA is an all volunteer 501(c)(3) tax exempt nonprofit public charity organization.

See your tax advisor.

Questions/Comments Pertaining To This Web site
CONTACT US