Silver Star shining for sacrifice, honoring wounded, ill and dying members of our Armed Forces, and bringing remembrance to those so deserving of our thanks.

We will never forget . . . WELCOME HOME!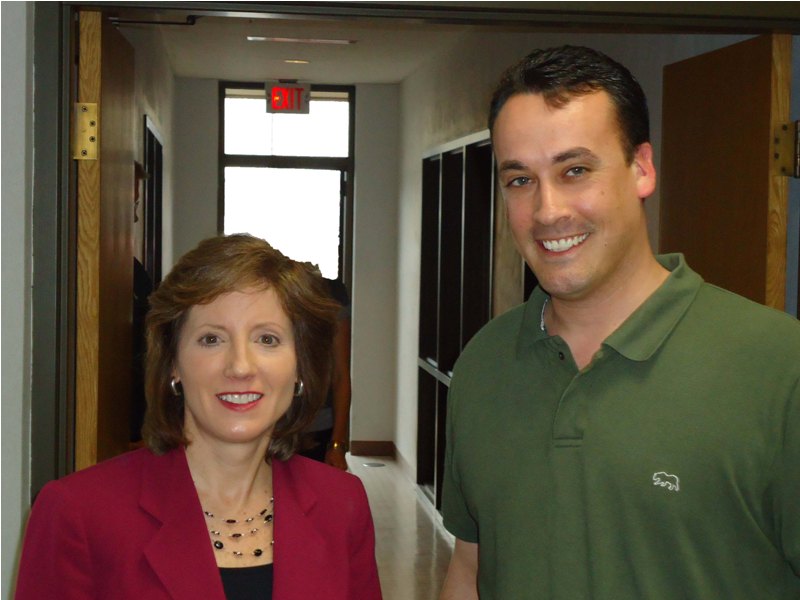 Jeremy P. Amick served as the Missouri National Guard's Transition Assistance Advisor for 2-1/2 years. He also served over 11 years in the Missouri National Guard as a Unit Logistics NCO until receiving a medical discharge in December 2004. He currently serves as a public affairs officer with the United States Coast Guard Auxiliary and is a proud member of both the Disabled American Veterans and the American Legion. He possesses a bachelor's degree in Psychology, a master's degree in business administration and is currently pursuing a master's degree in criminal justice from Columbia College. Jeremy is also the author of three published books and regularly writes veteran-centric articles for various newspapers throughout Missouri.                 

Congresswoman Vicki Hartzler with SSFOA PAO Jeremy Amick

THE SILVER STAR FAMILIES OF AMERICA

PUIBLIC AFFAIRS

SILVER STAR FLAG ®

SILVER STAR BANNER TM

THE NAME "SILVER STAR SERVICE BANNER" IS TM

Copyright 2005-2011

All Rights Reserved

Disclaimer:

The Silver Star Banner and Flag is in no way connected to the Silver Star Medal

The Silver Star Families of America is a non-partisan, not-for-profit charitable organization committed to supporting the United States wounded and ill military members and Veterans from all wars, past and present,  and honoring their sacrifice with Silver Star Banners.Content within this web site is the sole property of  The Silver Star Families of America"All photos and letters sent to the SSFOA become the property of the organization to be used in any way we deem appropriate." SSFOA reserves the right to conduct the day to day business of the organization as they deem appropriate.

All materials, ideas, projects etc made for the SSFOA while you are a member becomes SSFOA property. State Coordinators and Reps will be chosen at the discretion of  SSFOA National Headquarters. SSFOA is an all volunteer 501(c)(3) tax exempt nonprofit public charity organization. See your tax advisor. For more info on deductions see:
http://apps2.irs.gov/charities/contributors/index.html
Questions/Comments Pertaining To This Web site
CONTACT US
Non-federal entities (NFEs) are prohibited from using DoD personnel in

their official capacities, DoD resources that may be identified as a DoD

resource, or images of such personnel and resources, in commercial,

advertising, marketing, or promotional activities (15 USC 45(a) and

1125, 10 USC 771, and DoDI 1334.1).  DoD resources include any DoD

images of DoD personnel in their military uniform, and DoD material,

insignia, seals, medals, logos, or similar items.