The SSFOA now recognizes War Time

Merchant Marines with a certificate of appreciation

The merchant marine is a civilian auxiliary of the U.S. Navy, but not a uniformed service, except in times of war when, in accordance with the Merchant Marine Act of 1936, mariners are considered military personnel. In 1988, President Ronald Reagan signed a bill into law making them veterans of merchant mariners who serve in war. They were considered civilians during WWII and did not receive any of the benefits given to members of the U.S. armed forces.

The Merchant Marine Act of 1936 was enacted "to further the development and maintenance of an adequate and well-balanced American merchant marine, to promote the commerce of the United States, to aid in the national defense, to repeal certain former legislation, and for other purposes."

To request a certification of appreciation please send all pertinent information, including full name, full address, e-mail address, years of service, duties, ships, and area's served to: 
Diananewton24@hotmail.com
Note:  Please put in subject line of e-mails, "MERCHANT MARINE".  Also note if your e mail is not correct, you will receive no furture contact from the SSFOA.

If you would like to share your story or pictures, please send comments to
stevenewton69@hotmail.com
   Please note that if you send comments, SSFOA deems that permission to use as appropriate.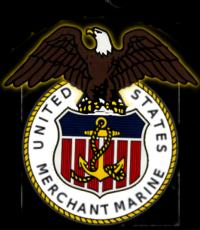 SILVER STAR FLAG ®

SILVER STAR BANNER TM

THE NAME "SILVER STAR SERVICE BANNER" IS TM

Copyright 2005-2008

All Rights Reserved

Disclaimer:

The Silver Star Banner and Flag is in no way connected to the Silver Star Medal

The Silver Star Families of America is a non-partisan, not-for-profit charitable organization committed to supporting the United States Wounded Military Members and Veterans from all wars, past and present,  and honoring their sacrifice with Silver Star Banners.Content within this web site is the sole property of  The Silver Star Families of America"All photos and letters sent to the SSFOA become the property of the organization to be used in any way we deem appropriate." SSFOA reserves the right to conduct the day to day business of the organization as they deem appropriate. State Coordinators and Reps will be chosen at the discretion of  SSFOA National Headquarters. SSFOA is an all volunteer 501(c)(3) tax exempt nonprofit public charity organization. See your tax advisor. For more info on deductions see:
http://apps2.irs.gov/charities/contributors/index.html
Questions/Comments Pertaining To This Web site
CONTACT US
BEST VIEWED IN INTERNET EXPLORER BROWSER