SILVER STAR FLAG ®

SILVER STAR BANNER TM

THE NAME "SILVER STAR SERVICE BANNER" IS TM

Copyright 2005-2010

All Rights Reserved

The Silver Star Banner and Flag is in no way connected to the Silver Star Medal

The Silver Star Families of America is a non-partisan, not-for-profit charitable organization committed to supporting the United States wounded and ill military members and Veterans from all wars, past and present,  and honoring their sacrifice with Silver Star Banners.Content within this web site is the sole property of  The Silver Star Families of America"All photos and letters sent to the SSFOA become the property of the organization to be used in any way we deem appropriate."

* DISCLAIMER: Any photographs of military personnel in no way imply DoD endorsement of the Silver Star Families of America.

SSFOA reserves the right to conduct the day to day business of the organization as they deem appropriate. SSFOA does not and can not offer monetary or legal assistance, due to the nature of our IRS filings, it is a violation of our by-laws and mission, SSFOA cannot assist anyone in this manner.

While the SSFOA attempts to exercise due care, we are not responsible for the performance, accuracy or content of external links or individuals we offer as referrals. 
All materials, ideas, projects etc made for the SSFOA while you are a member becomes SSFOA property. State Coordinators and Reps will be chosen at the discretion of  SSFOA National Headquarters. SSFOA is an all volunteer 501(c)(3) tax exempt nonprofit public charity organization. Proceeds go toward the purchase of Silver Star Banners and wounded, ill and dying assistance programs, less than 5% for administration. See
SSFOA Financial Page
See your tax advisor. For more info on deductions see:
http://apps2.irs.gov/charities/contributors/index.html
Questions/Comments Pertaining To This Web site
CONTACT US
Recognition and thanks

to

Janie Orman

It is with great pleasure and admiration that the Founders of the Silver Star Families of America (SSFOA) announce the SSFOA newest (and long overdue) member highlight. Congrats, Janie "Padre" Orman!

Janie Orman has been a steadfast and loyal champion for our Nation's combat wounded and ill troops & veterans for over 4 years. Janie has also played a key role in the honor and assurance of dignity and compassion for our Nation's dying veterans in our Veterans Administration (VAH) hospice and palliative care wards. As a minister of the gospel and her church ministry, the Prayer Blanket Ministry, she along with her congregation have prayed and shed loving tears over each blanket requested. Along with her husband, also a minister, each request is taken care of as quickly as possible to ensure that those in need of comfort in their last days, will know and feel the love of prayer, that they are loved and not alone.

Janie has also been an intricate part of the leadership of the SSFOA. She served as the SSFOA Vice President and then as the President, both full terms of 2 years each. The combat wounded and ill troops & veterans thank her, as does the Board and membership for her leadership the past 4 years.

Janie has also been the SSFOA webmaster, almost since the inception of our website. She continues in this capacity to date and we thank her for the countless hours and perhaps frustrations, making the SSFOA website shine in beauty and perfection. Thank you, Janie.

Janie has been involved in every facet of the SSFOA organization and family and has spearheaded many ideas, concepts and programs to fruition. Most of these tasks were always accomplished without wrinkle or blemish, all of a sudden in full running order for the membership and alumni of the SSFOA. Thank you, Janie!! May God bless you richly as you have blessed the SSFOA so richly in the past four years!

Co-Founder & Treasurer,

Diana Creed-Newton

THANK YOU

FROM

THE SILVER STAR FAMILIES OF AMERICA

SSFOA MEMBER HIGHLIGHT

Janie Orman



Silver Star shining for sacrifice, honoring wounded and ill members of our Armed Forces, and bringing remembrance to those so deserving of our thanks.

We will never forget . . . WELCOME HOME!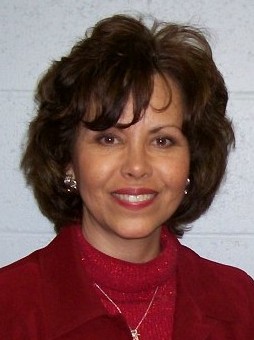 Janie Orman is a wonderful pick for our Member Highlight. 

She has served the organization and our wounded and ill, first as our Chaplain, then as Vice President and finally as National President.  Now as a PNP she has returned to her roots and again serves as our "Padre."

She has also served our dying Armed Force Veterans by providing Prayer Blankets to many Hospice\Palliative care wards across the country.

Janie Orman's leadership and caring has taken the organization to new heights and will stand out as an example for our future leadership.

Steve Newton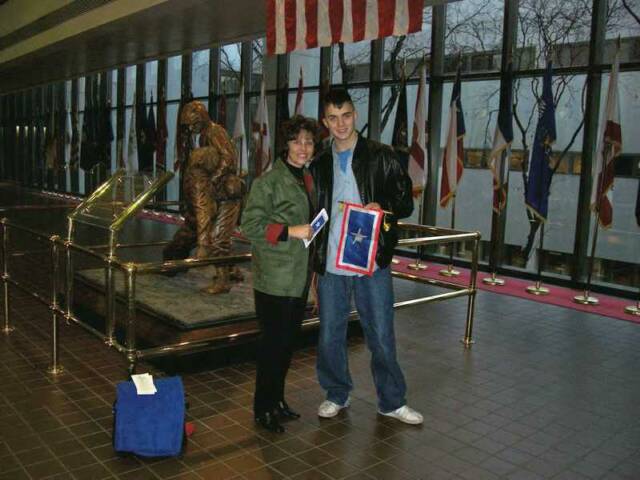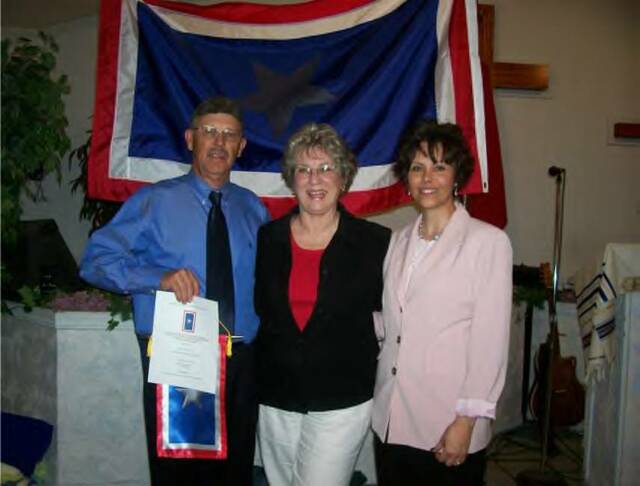 Silver Star Families Song. Original music by Janie's son, Kade Puckett, edited by Skip